It's time to help renters with a national portable housing benefit!
The recent commitment of the Federal government to formalize a National Housing Strategy is a critically important departure from the neglect of successive governments on this file for the past several decades.  However, as the saying goes, the devil is in the details, and here's one important detail I urge the Government not to ignore.
Renters need help!  Due to persistently low vacancy rates in markets like Toronto, Vancouver, Victoria and many others, renter support through a national portable housing benefit program is essential.  A portable housing benefit is a subsidy provided to a low-income household to help with housing costs.  It is the most immediate and transformative action you can take to help people to live in mixed-income communities, to live near family and loved-ones, to be able to accept a job in a new community, and to consider an educational opportunity that they've been dreaming about, in another region.
Portable housing benefits are not dependent upon brick-and-mortar investments and provide a more efficient response to housing affordability challenges by reaching a broader number of people. This is particularly true when considered in tandem with other measures to promote rental supply, and to address social housing and homelessness.
Introducing a national portable housing benefit program has both short-term and long-term implications.  In the short-term it provides immediate relief for those in need.  In the long-term, a portable housing benefit program eliminates or at least substantially narrows the affordability gap for new supply coming on stream.
We need to collectively ensure that the devil is not lost in the details.  We need to ensure the Federal Government includes a robust, appropriately funded, national portable housing benefit program as an integral part of the impending National Housing Strategy. Renters need help.
You can do your part to encourage the Federal Government to create and properly fund a National Portable Housing Benefit.  Whether you are a renter, a non-profit housing provider or a market rental housing provider this affects you so please send a message to the Prime Minister and the following key Ministers asking them to make sure a national portable housing benefit is an integral part of the National Housing Strategy.
[email protected]
[email protected]
[email protected]
[email protected]
[email protected]
By David Hutniak, CEO LandlordBC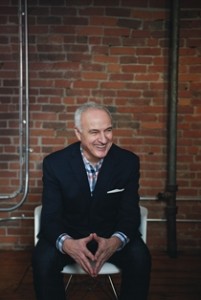 David Hutniak is the CEO of LandlordBC, a professional association representing the rental housing industry in BC and, Co-Chair of the Board of Directors for the Canadian Federation of Apartment Associations (CFAA). LandlordBC recently launched the first Landlord Registry™ in Canada (landlordregistry.ca)