Landlord Registry™ from LandlordBC wins national award
LandlordBC has won the Association Achievement of the Year Award for its Landlord Registry™ presented at the Canadian Federation of Apartment Associations (CFAA) annual awards yesterday. The Landlord Registry™ is a quality assurance initiative geared towards improving the rental housing industry in BC. The Association Achievement of the Year award recognizes an apartment association which has successfully launched an innovative campaign or initiative of great usefulness to rental housing providers.
"This is wonderful recognition of an initiative that is significant to the rental housing industry in BC as well as our organization," said David Hutniak, CEO, Landlord BC. "With the Landlord Registry™ we have given landlords and property managers and their front-line staff a tool to enhance their legislative knowledge and recognition for their achievement."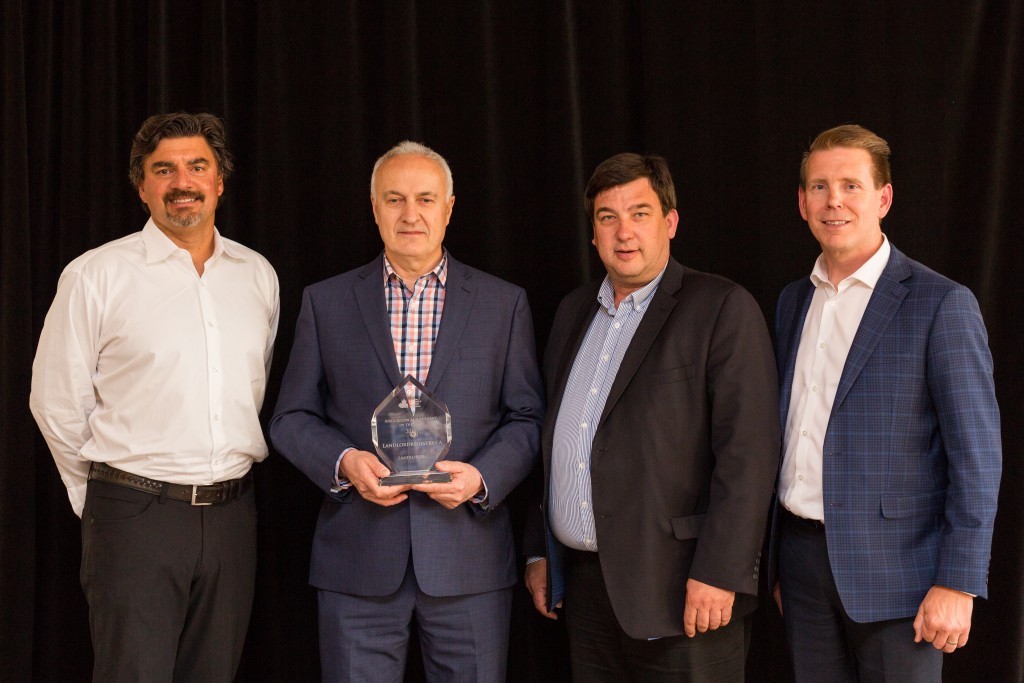 The Landlord Registry™ is an innovative new online tool that raises the level of professionalism of BC landlords and rental housing professionals. Renters now have the ability to search the registry to find responsible landlords who have taken the "I Rent It Right™" e-learning course. The aim of the initiative is to provide landlords with a basic education on the laws that govern residential tenancies in BC., and to provide tenants with a means of finding responsible landlords.
"In our view, enrollment in the Landlord Registry™ is the minimum standard necessary to operate in the rental housing industry in BC," said Hutniak. "Especially if you are a landlord in the secondary market such as a basement suites or condo where landlords failing to register are exposing themselves to unnecessary financial risk."
The registry was recognized in part for its benefit to both landlords and tenants.
"The Landlord Registry™ is precisely the type of innovation CFAA is seeking to recognize," said John Dickie, CFAA president.  "We are excited about the success this program has already achieved in the short time since launched by LandlordBC and hope it is adopted into other regions of the country."