Are Your Rental Properties Ready for Spring?
Believe it or not the first day of spring, March 20th, is just around the corner. Now is the time to start thinking about how to get your rental buildings and any common property prepared for the season, especially after the wallop of winter that many felt this year.
Here are some tips for getting your rental properties ready for spring: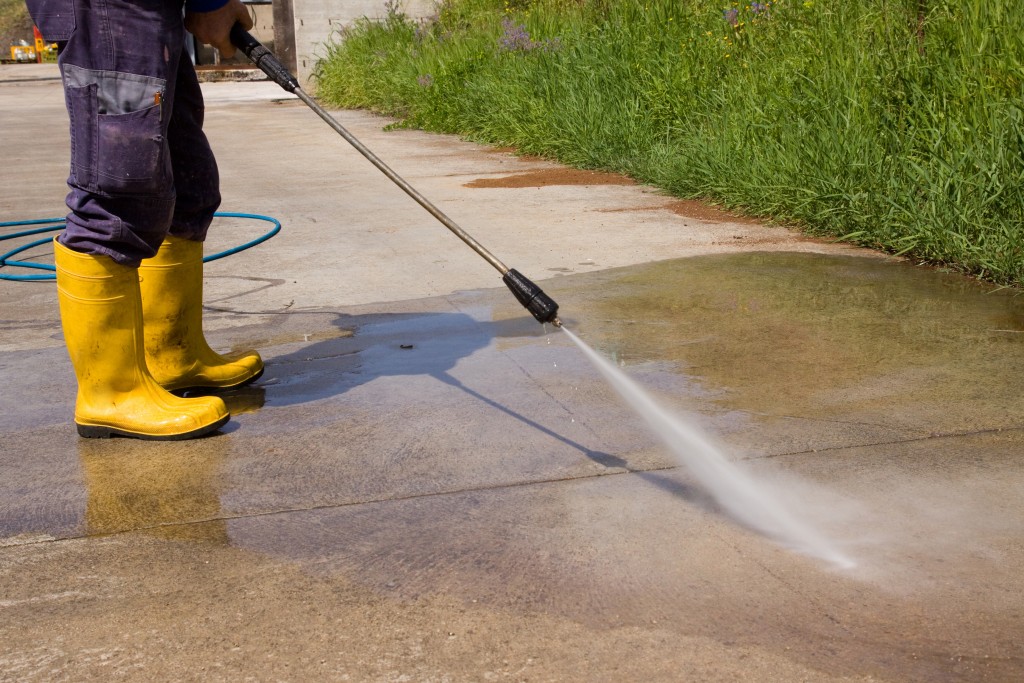 Clean walkways, stairwells, and building exteriors
Salt, sand, mud, muck have been accumulating throughout the fall and winter months. Sometimes, it is hard to tell how filthy a pathway has become until the snow melts. Spring is the time to get out the pressure washer and clear your pathways. Keeping pathways clear of excess mud and debris will also add life to the interior of your building as residents and guests will be tracking in less dirt from the outside. Also, keeping the exterior of your building in good condition shows that you take pride in the properties your own or manage and encourages your tenants and their guest to be respectful of common areas.
It is never too early to get started on landscaping
Remove any fallen branches and trim back any overgrown hedges and plants. Check the lawns for any spots that may need reseeding and prepare flower beds for planting. Also, be sure to remove all dead leaves from gutters and grains so that seasonal rainfall doesn't result in flooding and pooling water.
Don't forget about the inside! Clean the carpets and entry way mats
Clean any interior common area carpets and mats. If you have tiled lobby and halls, be sure to use the correct cleaners and waxes for your type of flooring. Remember, using the wrong type of cleaners can damage titles and laminate  flooring. Taking the time to clean the floors property and utilizing a wax or other protector can save you time and money – protecting from scuffs and wear and tear.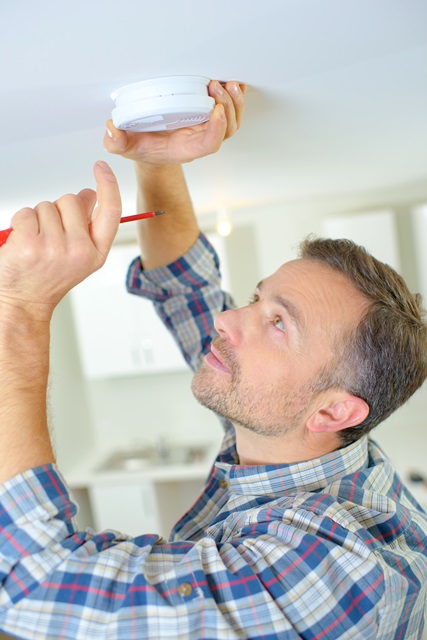 Check the fire alarms and any other fire safety equipment
The changing season is an excellent reminder to check all the fire alarms and smoke detectors in your buildings and standalone rental units. As a landlord, you are responsible for installing and maintaining the smoke alarms in your units and rental buildings. Make this part of your annual spring cleaning routine. Check all fire and smoke alarms to ensure that they are in proper working order. Clean and test the alarm, and also replace the batteries.
Communicate with your tenants about the spring cleaning, schedule inspections, and encourage them to let you know about any issues they may be having in their units
Be approachable and encourage your tenants to report any maintenance issues to you. Schedule times with tenants to inspect their units, providing the proper written notice. Ensure that there are no plumbing leaks that have been brought on by the cold winter months, clean out dryer vents and dryer exhaust pipes, ensure that locks are working property, and clean the chimney (if applicable). These are all examples of in unit maintenance issues that are the responsibility of the landlord. Spring is a great time to check these off your list.